Sales Representative - Junior/Intermediate



IF...
You have a strong work ethic & strive for excellence.
You are motivated, tenacious yet empathetic "Hunter".
You are a skilled communicator who is passionate about client relations.
You are an organized, results driven person who is eager and willing to learn.
You are a good listener, with superb interpersonal skills.


AND
You are a self starter who wants to be a part of a dynamic and fast paced team.
You understand complex Solution Selling in a B2B environment;


THEN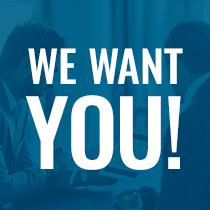 GeoMetrix Rail Logistics Inc., the leader in Rail Management Software, is looking for an experienced Sales Executive to join our team in Calgary.
Reporting to the Director of Business Development, the Sales Executive will ultimately drive new customer acquisitions by sourcing opportunities and turning leads into long lasting partnerships.
You should be an adaptable, knowledgeable multi-tasker with strong computer and communication skills with the ability to work in a team as well as independently with little supervision.
Our successful Sales Executive is expected to meet or exceed sales goals by;
Generating leads & maintaining CRM system.
Managing sales cycle & coordinate sales with Director Business Development.
Preparing weekly and monthly reports for Management.
Preparing and responding to RFP's and quote requests.
Visiting prospective clients to evaluate needs & promote products and services.
Performing sales presentations & Product demonstrations.
Helping determine pricing schedules for quotes, promotions, and negotiations.
Attending Industry trade shows and conferences.
What you NEED to have:
Minimum 3 - 5 years of solution selling experience in software and/or services.
Bachelor's degree in Business, Marketing, or related field.
Understanding of the sales process and dynamics of client interactions.
Excellent written and verbal communication skills.
Ability to learn quickly and multi-task
Superb interpersonal skills, including the ability to quickly build rapport with clients and colleagues alike.
Attention to Details - Please apply via email with the Subject "I am Awesome"
Competence using computers for a variety of tasks such as CRM, and Microsoft applications.
Dynamic presentation skills for product solution demonstrations.
Ability to work comfortably alone or in a team in a fast-paced environment.
Ability to travel throughout North America (min 10% travel).
What would be NICE if you had it:
Experience in the Logistics Industry specifically Rail.
Experience in SaaS software models and corresponding services.
What we offer:
Competitive compensation (salary, commission, profit sharing).
Employee benefits and vacation.
Fitness centre pass
Free parking
Continuing education through certified courses
About us:
GeoMetrix is 100% Canadian owned and has been in business for over 35 years; and is the industry-leading Software as a Service (SaaS) provider to Rail Shippers throughout the Canada, United States & Mexico. The wide range of diversity in our customers ensures our application meets and exceeds customer requirements in a complete Rail Logistics package. Our success at GeoMetrix Rail Logistics stems from a deep understanding of rail logistics and commitment to delivering tools which organize, simplify and present the information our clients need to bring order to their fleet management.
Please send your application via email to Wade.Kunnas@GeoMetrix.com
(No phone calls please)
Please note that only candidates who meet the basic requirements will be contacted for the next stage of the recruiting process.